Courses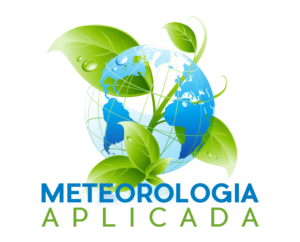 In order to obtain the degree, in addition to other requirements, the student must take at least 18 credits for the Master's and 36 for the Doctorate's Degree, among the courses that make up the curriculum of the Graduate Program and at the discretion of the advisor.
Doctoral students, holders of the master's degree, will have computed 50% of the minimum number of credits required for Doctorate's Degree. If the master's degree was obtained in an area not correlated with areas of concentration of the Graduate Program, the advisor, with the approval of the Coordinating Committee, will establish the number of credits to be taken.
The courses ENG 610 – Soil-Plant-Atmosphere System and ENG 798 – Seminar in Applied Meteorology are obligatory for all doctoral and master students. When applicable, LET 610 – Instrumental English and Teaching Internship (ENG 776, ENG 777 and ENG 778) will also be compulsory.
The Study Plan must be submitted to the Coordination of Graduate Program until end of the student's first semester, on a date established in the Graduate Calendar Campus Viçosa of the UFV.
BVE 674 – Plant Ecophysiology 3(3-0) II
ENF 610 – Remote Sensing 3(2-2) II
ENF 612 – Introduction to the Geographic Information System 4(2-2) I
ENG 610 – Soil-Plant-Atmosphere System 6(6-0) I and II
ENG 611 – Evapotranspiration 4(4-0) II
ENG 613 – Solar Radiation 4(3-1) II
ENG 616 – Agricultural Meteorology 4(4-0) I
ENG 617 – Micrometeorology 4(4-0) I
ENG 620 – Physical Climatology 4(4-0) I
ENG 622 – Quantitative Methods in Climatology 4(4-0) I
ENG 623 – Agrometeological Modeling 4(4-0) II
ENG 624 – Agrometeorological Instrumentation 5(1-4) I
ENG 627 – Modeling of Environmental Systems 4(4-0) II
ENG 646 – Soil and Water Conservation Engineering 5(3-2) II
ENG 720 – Hydroclimatology 4(4-0) I
ENG 721 – Environments Conditioned for Crops 5(3-2) II
ENG 722 – Climate Change Dynamics 4(4-0) II
ENG 723 – Climate Change and Agriculture 4(4-0) II
ENG 776 – Internship in Education I 1(0-1) I and II
ENG 777 – Internship in Education II 2(0-2) I and II
ENG 778 – Internship in Education III 3(0-3) I and II
ENG 790 – Special Issues I 1( – ) I, II and III
ENG 791 – Special Issues II 2( – ) I, II and III
ENG 792 – Special Issues III 3( – ) I, II and III
ENG 794 – Special Problems I 1( – ) I, II and III
ENG 795 – Special Problems II 2( – ) I, II and III
ENG 796 – Special Problems III 3( – ) I, II and III
ENG 798 – Seminar on Applied Meteorology 2(2-0) I and II
ENG 799 – Research
ERU 789 – Economics of Climate Change and Biofuels 4(4-0) II
LET 604 – Portuguese for Foreigners: Reading and Writing Texts 4(3-1) I and II
LET 610 – Instrumental English I 4(4-0) I and II
---